Our History
Most of the people who lived in the Metamora area in 1864 were immigrants or sons and daughters of immigrants who came to this country from Germany, France, and Ireland. They were all brought up with a strong religious background.

Peter Wiltz, age 34, Joseph Heinzmann, age 49, both born in Germany, and Nicholas Portman, age 24, born in France, were instrumental in organizing our parish. They began late in 1862 to raise the funds needed to build a church. In 1863 they bought the land and construction started.
Fr. Wilhelm Deiters, of St. Boniface Church in Chicago, and Fr. Abram Ryan, of St. Mary's Church, Peoria, both of the Diocese of Chicago, visited Metamora in the fall of 1863. The first Mass which was said in the Metamora Court House was well attended.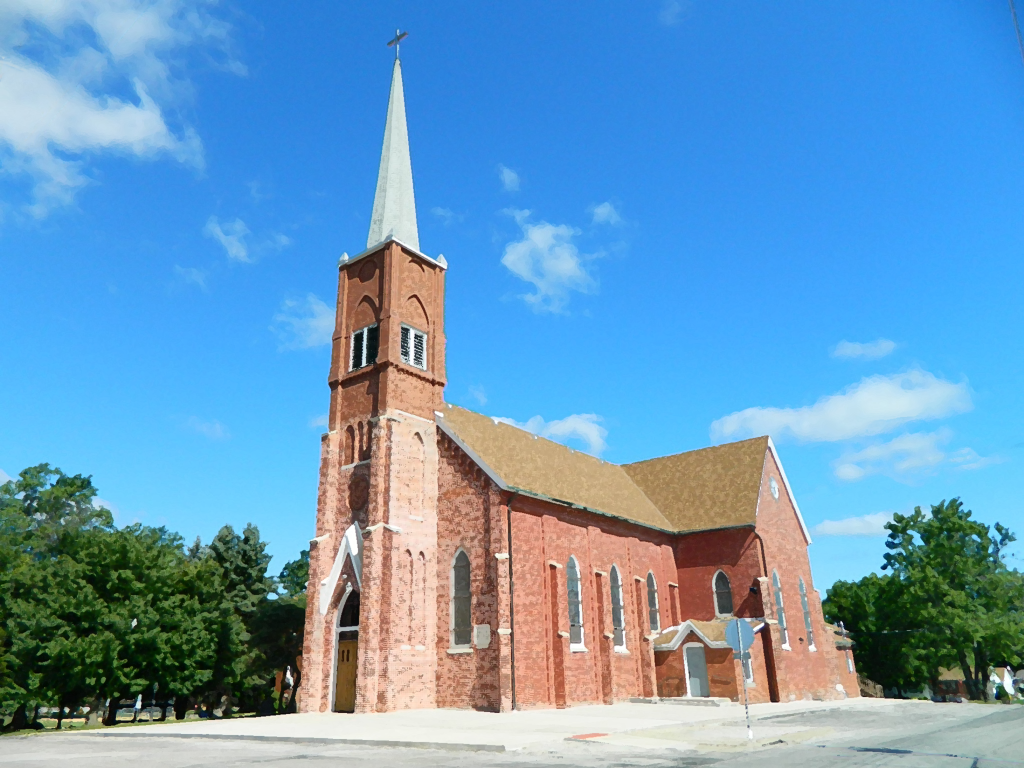 The church was completed in 1864 and built by the people without the leadership of a priest. We were on a mission from October 1865 until 1877. When the Diocese of Peoria was created on May 1, 1877, Bishop John L. Spalding invited the Capuchin Fathers of Cumberland, Maryland, to take charge of our parish. They were in charge until September 1, 1894. For 107 years (until 2001), the parish was served by the Franciscan Friars of St. John the Baptist Province of Cincinnati, Ohio. In 2001, Father Mark Merdian arrived as our first Diocesan Priest. The Diocesan Priests have been serving our parish ever since.
The first attempt to start a school was made in 1870 by Fr. Joseph Goldschmidt, who asked the Franciscan Sisters of Joliet to staff it. The school was in a rented residence at 514 West Partridge and it lasted only one year because of a lack of funds. In 1874 when Fr. George Mager was pastor, a school was again started in a residence located on the site of the present preschool. A parish member, Charles Wernert, was the first teacher and church organist. As enrollment grew and more teachers were needed, the Ursuline Sisters staffed the school. In 1984 the Sisters of St. Francis of the Immaculate Conception Convent, Peoria, began teaching. The existing school building was erected in 1923, expanded with four classrooms and a gym in 1940, and a south addition was completed in 1952.