"Baptism is the best gift we have received. Through it, we belong to God and we possess the joy of salvation."


Pope Francis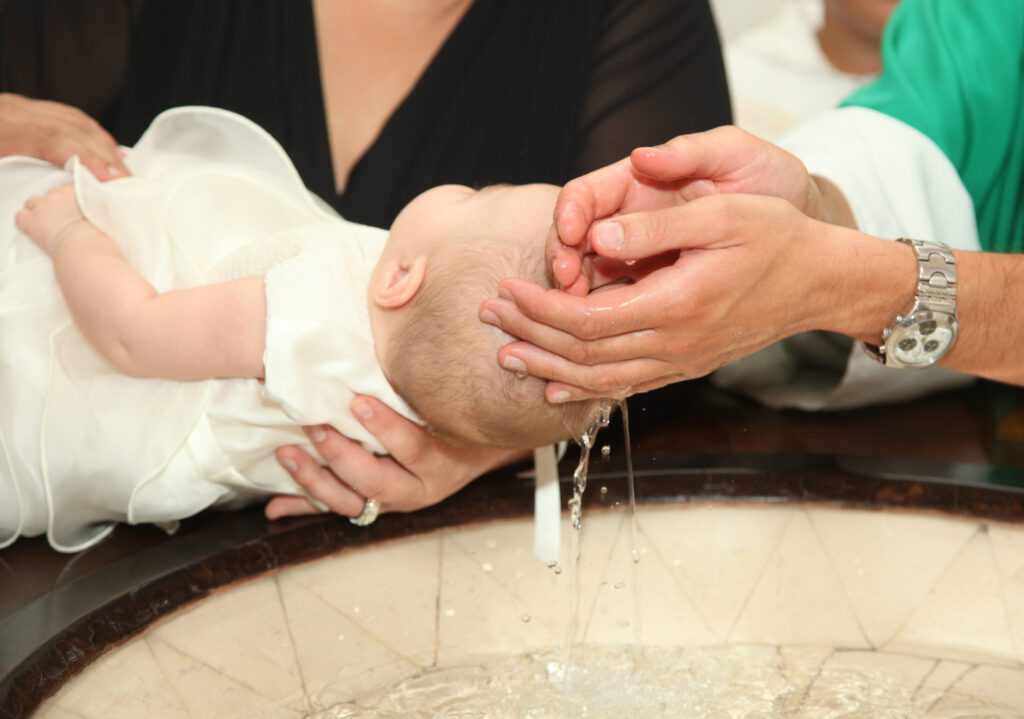 "Go, therefore, make disciples of all nations; baptizing them in the name of the Father and of the Son and of the Holy Spirit, teaching them to observe all that I have commanded you" (Matthew 28:19-20).
Through Baptism, God enables us to participate in his life in Jesus Christ and make us his children. It is through Baptism that we receive the Holy Spirit and become members of the People of God. By baptism, God purifies us from sin.
Baptism for the children of the age of reason or older is through our Rite of Christian Initiation (RCIA) program.
Arrangements for your child's Baptism are made by contacting Deb at the Parish Office (309-367-4407). First time parents will need to meet with the Pastor for a Baptism class prior to the baptism. We suggest calling a month or so before the child is born, especially if you need to complete the Baptism class.